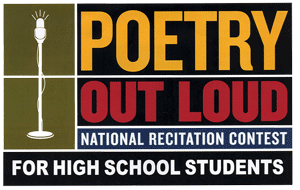 Poetry Out Loud is a nationwide poetry competition for high school students initiated and supported by the National Endowment for the Arts and the Poetry Foundation. South Dakota Arts Council, South Dakotans for the Arts and South Dakota Public Broadcasting are statewide sponsors of the event.
2013 Materials Order Form
2013 Recording Guide

Photo Gallery

In 2011, more than $100,000 was awarded in scholarships to students and grants to schools at state and national levels. These awards included a $20,000 scholarship to the national champion as well as other substantial prizes to finalists in the national competition.
Students from Brandon, Brookings, Freeman, Rosholt, Sioux Falls, Vermillion, Watertown and Wilmot were finalists at the South Dakota Poetry Out Loud State Contest on March 21, 2011, at Edison Middle School in Sioux Falls. Receiving first and second place, respectively, were: Melissa Johnston, a senior at Brandon Valley High School and Tessa Crosby, a senior at Sioux Falls Lincoln.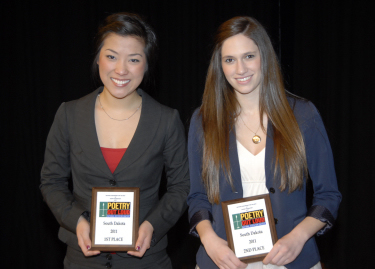 As the first place winner, Melissa Johnston received a $200 cash prize and an all-expenses-paid trip to Washington, D.C., to compete in the national finals. Her school received a $500 stipend for the purchase of poetry books. Runner-up Tessa Crosby received $100 and Lincoln High School was given $200 for its school library.

Eight students qualified for the state event after a preliminary competition. During the state contest, each of these students recited three memorized poems. Cumulative points from all three rounds determined final placements.

A distinguished panel of SD poets and a theater professional were judges for the event: David Allan Evans, South Dakota Poet Laureate; Ray Peterson, SDSU Theatre Department; and Dr. Joseph M. Ditta, a writer and English department chair at Dakota Wesleyan University.
---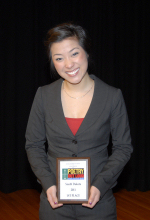 National Poetry Contest: SD Student in top 9
Melissa Johnston of Brandon Valley HS advanced to the final round and placed among the top nine in the nation at the National Poetry Out Loud competition in Washington, D.C. She competed against 53 students from across the nation. The 4th-9th place finalists each received a $1,000 cash prize and their schools received $500 each for the purchase of poetry books.






---

2011 Original Poetry Winners
A contest was also held for students writing original poetry.
The three state winners were Laura Bieber, of Bowdle High School; Nick Metz, of Sisseton and Leah Alsaker, of Rosholt.

---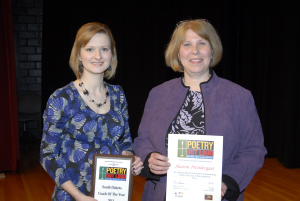 South Dakota Poetry Out Loud Coordinator of the Year Award
Coaches who developed strong programs in their schools in the past year were also recognized. The South Dakota Poetry Out Loud Coordinator of the Year Award went to Tara Anderson, who teaches at Wilmot High School. She received a plaque and a $500 award.
Receiving second place and a $300 prize for Coordinator of the Year, was April Miller, of Bowdle High School (not pictured), and Sharon Prendergast from Sisseton High School received an honorable mention and $100.
---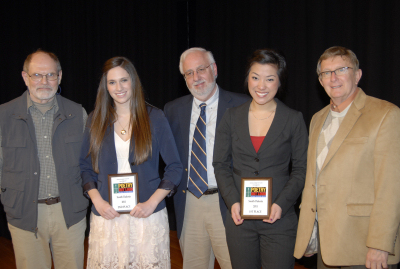 The first and second place winners with judges David Allan Evans (left), Crosby, Dr. Joseph M. Ditta, Johnston and Ray Peterson.


Contact the
South Dakota Arts Council (sdac@state.sd.us)
if you would like to participate or learn more about this contest.

2006 - 2009
Outstanding
POLSchool Coordinator


Links
Poetry Out Loud Site
Poetry Foundation
National Endowment for the Arts
South Dakota Arts Council
South Dakota Public Broadcasting
South Dakotans for the Arts

SD Poetry Out Loud Archives
2006 Poetry Out Loud

2007 Poetry Out Loud

2008 Poetry Out Loud

2009 Poetry Out Loud